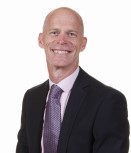 Welcome to St Andrew the Apostle School, the only state maintained Greek Orthodox School in the United Kingdom.
Our supportive, inclusive environment is one where every child is known and valued. Our student and staff body is diverse, and we welcome those from all faiths and none. Visitors comment on the friendliness of our school, its community feel and our Christian ethos. They also recognise the focus of our students as they strive to achieve in the classroom.
Our values of Trustworthiness, Respect, Responsibility, Caring, Forgiveness and Fairness provide the basis on which we develop the young people in our care. When they leave our school, our students will know and understand their place in the world, be accepting of others and have a positive mind-set which will enable them to excel in all they do.
Our high performing, Christian school was established in 2013, from the beliefs, vision and commitment of a wide group of local parents from the Greek Orthodox community and the Church itself. The school is part of and supported by the Russell Education Trust (https://www.russelleducationtrust.org.uk/), which has opened four other highly successful free schools across the south of England.
We know that choosing a secondary school is one of the most important decisions a child and a parent can make. Our website will give you an indication of the wonderful opportunities that our school can offer.
We welcome your interest in our school. Please do contact us if you any questions or wish to tour the school.
Mr A Easton
Executive Headteacher