Site Update
St Andrew the Apostle School Neighbour Event
Thank you to those who attended the Bowmer + Kirkland neighbour event on Thursday 29 November 2023 for the construction of the new St Andrew the Apostle School. For those who were unable to attend, a copy of the exhibition display is available on the project website here.
Ground-breaking Blessing 
On Tuesday 6 June 2023, His Eminence, Archbishop Nikitas visits St Andrew the Apostle for groundbreaking blessing for our new site. Click here for the press release.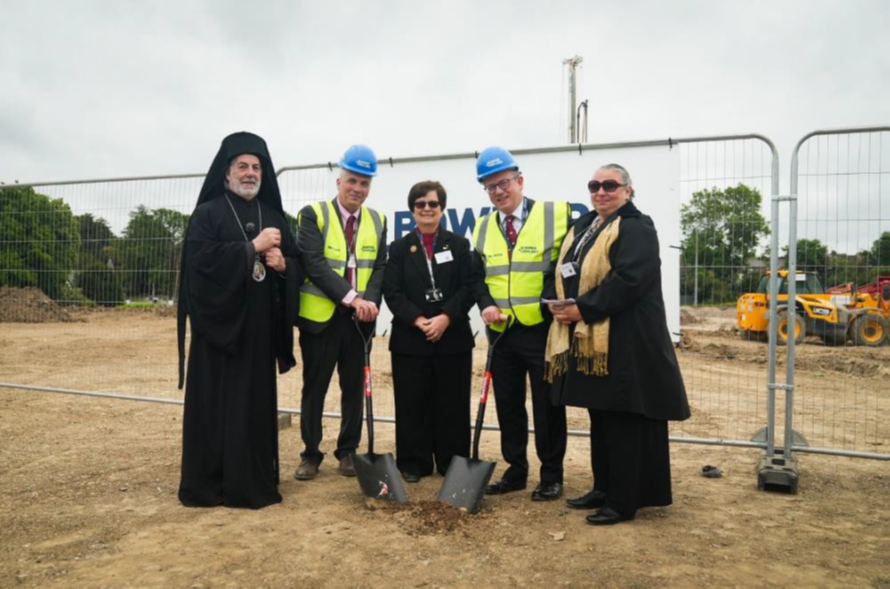 New site Update - September 2022
We are excited to share with you the work the school has been doing with the Department for Education and our contractors on the development of the new school site and buildings. The building is a 3 storey super block with a rooftop MUGA, 4G All-Weather-Pitch and our own dedicated indoor sports facility. 
Over the coming months, we will provide further updates on this page as the process continues.
Aerial View from Brunswick Park Road: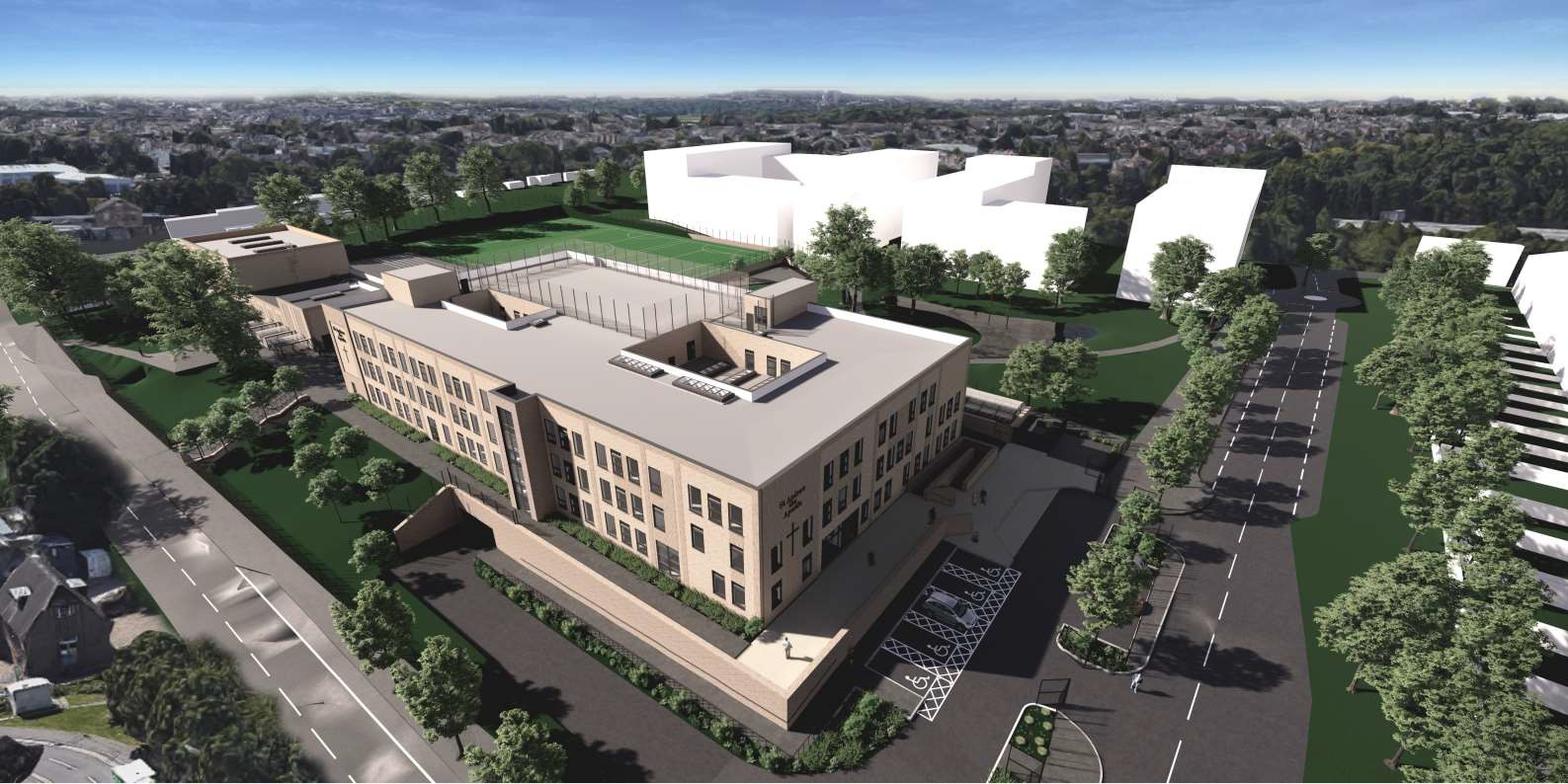 Staff & Visitor Entrance/Main Reception: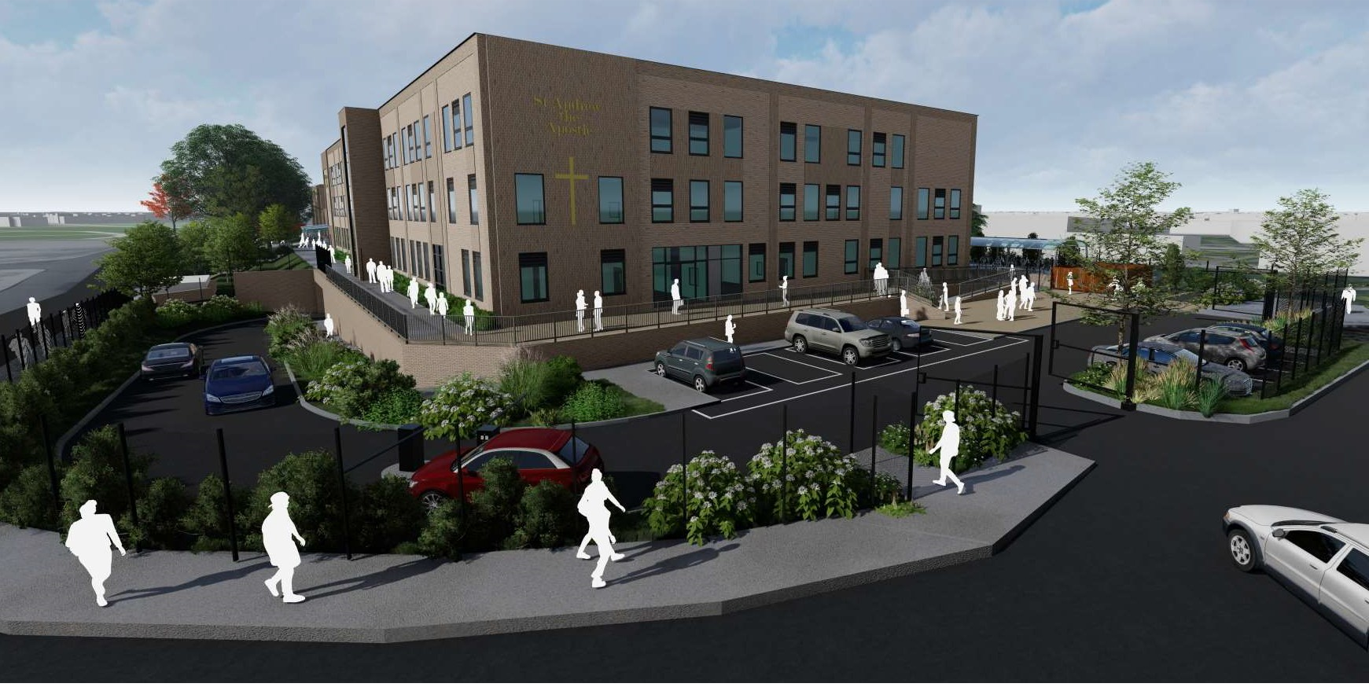 Student & Sports Entrance:
Aerial View from Brunswick Park Road with Sports Facilities: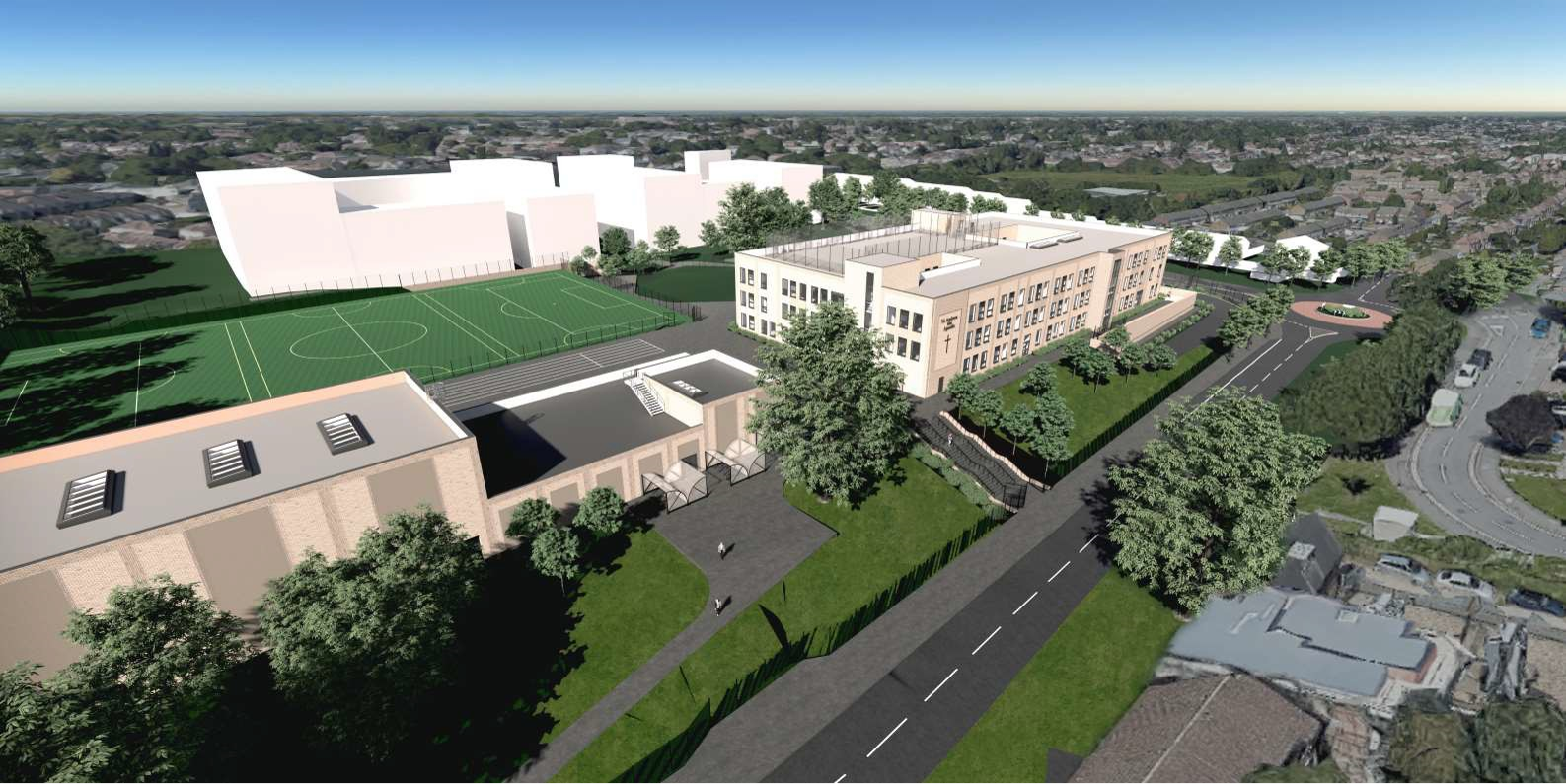 Aerial View of 4G All-Weather Pitch: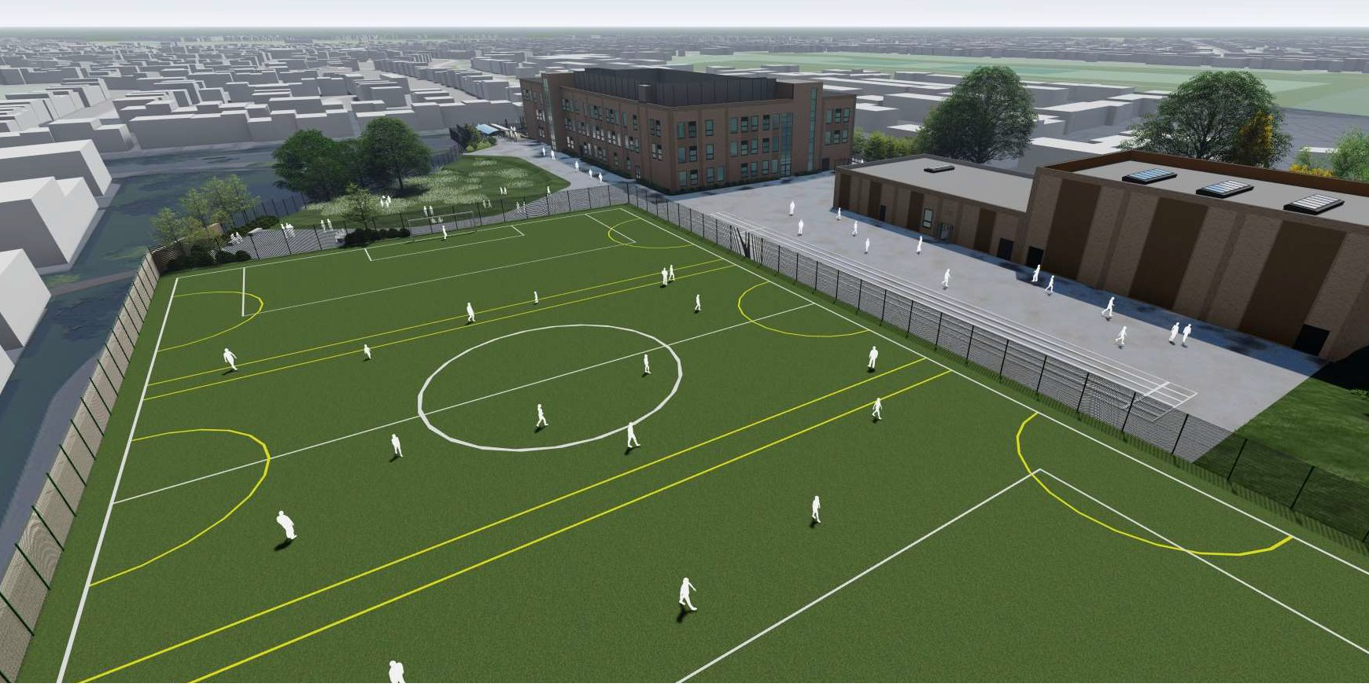 Main School Hall: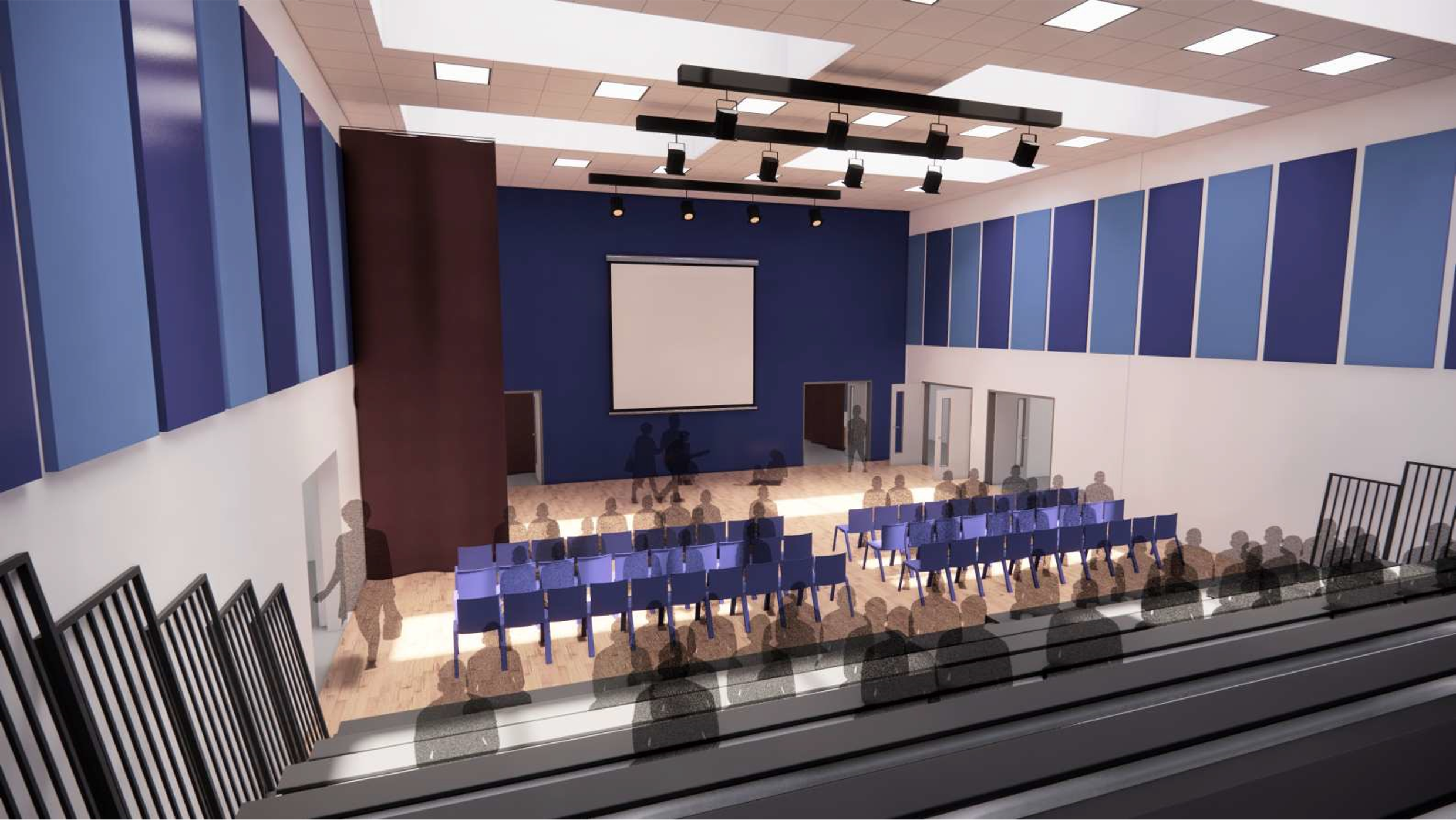 Main Dining Hall: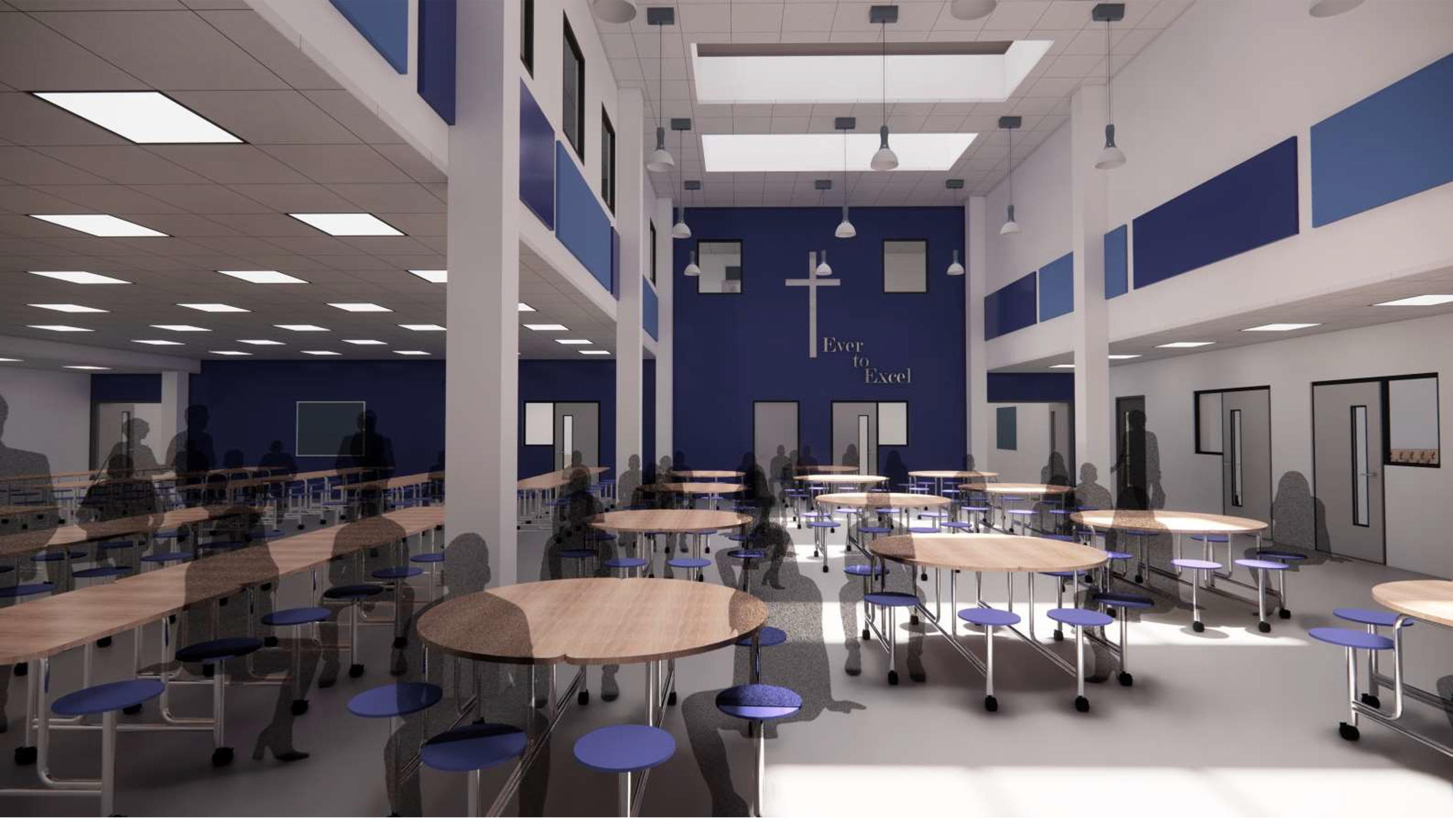 Learning Resource Centre: